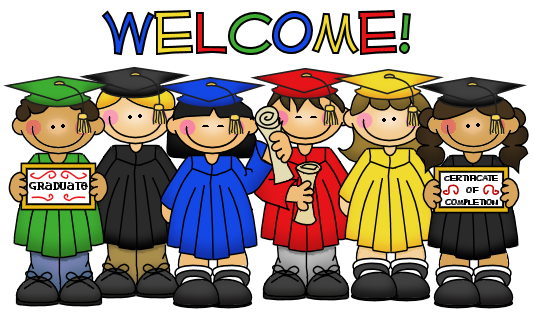 Toddler University (TU) Center
(near Reisterstown and in the Cedermere School District)
HOURS
7:15 a.m. - 5 p.m.
All of our TU kids graduate with honors!
Where the big kids go to school (ages 18 months+)
Owner/Director: Dawn Mynaugh


License # Upon Request

*******


.:

RATES

:.

Full-time

Ages 2+ years: $310/week
Ages 3+ and fully potty-trained: $295/week

Part-time

2+ years old: $80/day
Ages 3+ and fully potty trained: $70/day
School-age: $50/day

Plus $35 monthly activity fee

Tuition includes nutritional breakfast and lunch and healthy snacks.






We

you, TU!
Click here to read testimonials
TU takes education to the highest level with our new state-of-the-art Interactive Smartboard.
WE LOVE WE LAUGH WE LEARN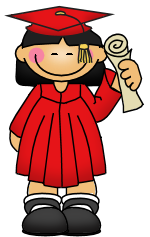 DESCRIPTION OF CHILD DEVELOPMENT CENTER
We Love, We Laugh, and We Learn together. We are "FAMILY" since 1981.
Daily activities include Mother Goose preschool activities, weekly cooking, daily crafts, playdough, cut and paste, and painting. Large indoor playroom with MEGA toys that include kitchen sets, a large Thomas the Train table (tons of Thomas), tunnels, puppets, a small ball pit, and shelves, shelves, shelves. Nice fenced back yard with tons of outside toys, including swing sets, large club house, sandbox, Little Tikes, and Fisher Price cars and trucks. Center is located on a dead-end street.

EXPERIENCE & QUALIFICATIONS
45 hours of Infants and Toddlers Education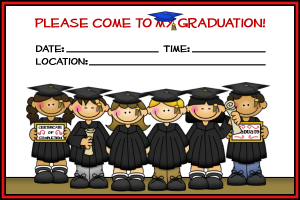 child care, childcare, daycare, day care, center, Owings Mills, 21117, Reisterstown, preschool, licensed, Maryland, preK, pre-K, toddler, school, center, family, family childcare, home, family child care, family day care, family daycare, learning center, child care, childcare, daycare, day care, center child care, childcare, daycare, day care, center, Owings Mills, 21117, Reisterstown, preschool, licensed, Maryland, preK, pre-K, toddler, school, center, family, family childcare, home, family child care, family day care, family daycare, learning center, child care, childcare, daycare, day care, center child care, childcare, daycare, day care, center, Owings Mills, 21117, Reisterstown, preschool, licensed, Maryland, preK, pre-K, toddler, school, center, family, family childcare, home, family child care, family day care, family daycare, learning center, child care, childcare, daycare, day care, center child care, childcare, daycare, day care, center, Owings Mills, 21117, Reisterstown, preschool, licensed, Maryland, preK, pre-K, toddler, school, center, family, family childcare, home, family child care, family day care, family daycare, learning center, child care, childcare, daycare, day care, center child care, childcare, daycare, day care, center, Owings Mills, 21117, Reisterstown, preschool, licensed, Maryland, preK, pre-K, toddler, school, center, family, family childcare, home, family child care, family day care, family daycare, learning center, child care, childcare, daycare, day care, center child care, childcare, daycare, day care, center, Owings Mills, 21117, Reisterstown, preschool, licensed, Maryland, preK, pre-K, toddler, school, center, family, family childcare, home, family child care, family day care, family daycare,learning center, child care, childcare, daycare, day care, center child care, childcare, daycare, day care, center, Owings Mills, 21117, Reisterstown, preschool, licensed, Maryland, preK, pre-K, toddler, school, center, family, family childcare, home, family child care, family day care, family daycare, learning center, child care, childcare, daycare, day care, center, child care, childcare, daycare, day care, center, Owings Mills, 21117, Reisterstown, preschool, licensed, Maryland, preK, pre-K, toddler, school, center, family, family childcare, home, family child care, family day care, family daycare,learning center, child care, childcare, daycare, day care, center, child care, childcare, daycare, day care, center, Owings Mills, 21117, Reisterstown, preschool, licensed, Maryland, preK, pre-K, toddler, school, center, family, family childcare, home, family child care, family day care, family daycare,learning center, child care, childcare, daycare, day care, center, child care, childcare, daycare, day care, center, Owings Mills, 21117, Reisterstown, preschool, licensed, Maryland, preK, pre-K, toddler, school, center, family, family childcare, home, family child care, family day care, family daycare, learning center, child care, childcare, daycare, day care, center, child care, childcare, daycare, day care, center, Owings Mills, 21117, Reisterstown, preschool, licensed, Maryland, preK, pre-K, toddler, school, center, family, family childcare, home, family child care, family day care, family daycare,learning center, child care, childcare, daycare, day care, center, child care, childcare, daycare, day care, center, Owings Mills, 21117, Reisterstown, preschool, licensed, Maryland, preK, pre-K, toddler, school, center, family, family childcare, home, family child care, family day care, family daycare,learning center, child care, childcare, daycare, day care, center, child care, childcare, daycare, day care, center, Owings Mills, 21117, Reisterstown, preschool, licensed, Maryland, preK, pre-K, toddler, school, center, family, family childcare, home, family child care, family day care, family daycare, learning center, child care, childcare, daycare, day care, center, child care, childcare, daycare, day care, center, Owings Mills, 21117, Reisterstown, preschool, licensed, Maryland, preK, pre-K, toddler, school, center, family, family childcare, home, family child care, family day care, family daycare, learning center, child care, childcare, daycare, day care, center, child care, childcare, daycare, day care, center, Owings Mills, 21117, Reisterstown, preschool, licensed, Maryland, preK, pre-K, toddler, school, center, family, family childcare, home, family child care, family day care, family daycare, learning center, child care, childcare, daycare, day care, center, child care, childcare, daycare, day care, center, Owings Mills, 21117, Reisterstown, preschool, licensed, Maryland, preK, pre-K, toddler, school, center, family, family childcare, home, family child care, family day care, family daycare, learning center, child care, childcare, daycare, day care, center, child care, childcare, daycare, day care, center, Owings Mills, 21117, Reisterstown, preschool, licensed, Maryland, preK, pre-K, toddler, school, center, family, family childcare, home, family child care, family day care, family daycare, learning center, child care, childcare, daycare, day care, center, child care, childcare, daycare, day care, center, Owings Mills, 21117, Reisterstown, preschool, licensed, Maryland, preK, pre-K, toddler, school, center, family, family childcare, home, family child care, family day care, family daycare, learning center, child care, childcare, daycare, day care, center, child care, childcare, daycare, day care, center, Owings Mills, 21117, Reisterstown, preschool, licensed, Maryland, preK, pre-K, toddler, school, center, family, family childcare, home, family child care, family day care, family daycare, learning center, child care, childcare, daycare, day care, center, child care, childcare, daycare, day care, center, Owings Mills, 21117, Reisterstown, preschool, licensed, Maryland, preK, pre-K, toddler, school, center, family, family childcare, home, family child care, family day care, family daycare, learning center, child care, childcare, daycare, day care, center, child care, childcare, daycare, day care, center, Owings Mills, 21117, Reisterstown, preschool, licensed, Maryland, preK, pre-K, toddler, school, center, family, family childcare, home, family child care, family day care, family daycare, learning center, child care, childcare, daycare, day care, center, child care, childcare, daycare, day care, center, Owings Mills, 21117, Reisterstown, preschool, licensed, Maryland, preK, pre-K, toddler, school, center, family, family childcare, home, family child care, family day care, family daycare, learning center, child care, childcare, daycare, day care, center, child care, childcare, daycare, day care, center, Owings Mills, 21117, Reisterstown, preschool, licensed, Maryland, preK, pre-K, toddler, school, center, family, family childcare, home, family child care, family day care, family daycare, learning center, child care, childcare, daycare, day care, center, child care, childcare, daycare, day care, center, Owings Mills, 21117, Reisterstown, preschool, licensed, Maryland, preK, pre-K, toddler, school, center, family, family childcare, home, family child care, family day care, family daycare, learning center, child care, childcare, daycare, day care, center, child care, childcare, daycare, day care, center, Owings Mills, 21117, Reisterstown, preschool, licensed, Maryland, preK, pre-K, toddler, school, center, family, family childcare, home, family child care, family day care, family daycare, learning center, child care, childcare, daycare, day care, center, child care, childcare, daycare, day care, center, Owings Mills, 21117, Reisterstown, preschool, licensed, Maryland, preK, pre-K, toddler, school, center, family, family childcare, home, family child care, family day care, family daycare, learning center, child care, childcare, daycare, day care, center, child care, childcare, daycare, day care, center, Owings Mills, 21117, Reisterstown, preschool, licensed, Maryland, preK, pre-K, toddler, school, center, family, family childcare, home, family child care, family day care, family daycare, learning center, child care, childcare, daycare, day care, center, child care, childcare, daycare, day care, center, Owings Mills, 21117, Reisterstown, preschool, licensed, Maryland, preK, pre-K, toddler, school, center, family, family childcare, home, family child care, family day care, family daycare, learning center, child care, childcare, daycare, day care, center, child care, childcare, daycare, day care, center, Owings Mills, 21117, Reisterstown, preschool, licensed, Maryland, preK, pre-K, toddler, school, center, family, family childcare, home, family child care, family day care, family daycare, learning center, child care, childcare, daycare, day care, center,
© Toddler University (TU), 2011 - 2021. All rights reserved. Site designed by Designs By Hollee