POLICIES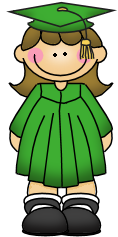 FORMS
All forms must be completely filled out and signed before starting care.

TUTITION
Full-time
Ages 2+ years: $310/week
Ages 3+ and fully potty-trained: $295/week
Part-time
2+ years old: $80/day
Ages 3+ and fully potty trained: $70/day
School-age: $50/day
*******
Tuition includes breakfast, healthy snacks, and a hot lunch. Additional $35 monthly activity fee.
*All the love that's needed to make it through the day (no additional charge)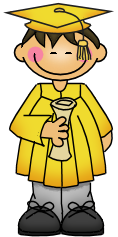 CONTRACT
Toddler University (TU) Contract
I require a 30-day written notice from you to terminate our contract.
*There is a 30-day trial period during which either party can terminate the contract.*

VACATIONS AND HOLIDAYS
The staff at Toddler University recognizes the following paid holidays for both Full and Part-time children:
* If the holiday falls on a weekend, the Friday before or Monday after will be taken as a vacation day.
*New Year's Day
President's Day
Good Friday
Easter Monday
Memorial Day
Day after Independence Day (July 4th Holiday)
Labor Day
Columbus Day
Day Before Thanksgiving
Thanksgiving
Day after Thanksgiving
*Following Baltimore Co Public Schools Christmas holiday schedule*
New Year's Eve
I also take:
10 days paid vacation per year
7 paid personal days per year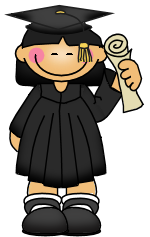 REFERENCES
Toddler University is a fabulous home-based pre-school. Our son Elijah has attended Toddler U for the past 3 years and has flourished! He was welcomed by Dawn and her staff and treated like family. He has learned so many things there from colors to numbers to writing….not to mention all the additional activities that Dawn has introduced to the kids from Karate to Spanish lessons. From day one we felt very comfortable having Eli attend TU. We never worry about his well-being or that he will be bored. He comes home each and every day excited about the day's activities and all that he has learned!
Toddler University is bright and colorful and full of great toys for the kids to explore. Dawn has truly made her center a great place for the kids and is always ordering new toys and educational items. Eli will start Kindergarten this Fall and we know that he is well-prepared and that Toddler U has played an instrumental role in helping us get him ready! We have been so pleased with Dawn and TU that our youngest son, Ryan, will also attend as soon he turns 2! Thanks Dawn and TU for all that you do!
.: Bridgett & Kyle, Eli's parents :.

My daughter attended Toddler University beginning at the age of two until she started kindergarten. Toddler University is more than a pre-school. TU is a family. Ms. Dawn and her family make the children and families feel like their home is your home. My daughter now is in kindergarten and is thriving. She is working beyond the kindergarten level and is one of the top performers in her class. Ms. Dawn and Toddler University prepared her well academically and socially. Ms. Dawn goes above and beyond to make sure the children have a learning enriched environment. She is always introducing the children to new experiences. I thank Ms. Dawn and Toddler University for giving my daughter the foundation she needed to begin her school career.

.: Valorie, Allie's mom :.

Our son, Jordan Salkeld has been a part of Toddler University (TU) since he was eighteen months old. He recently turned five years old on the tenth of January. Jordan has learned so much at TU in these past three and a half years and is extremely smart. We owe most of this credit to Miss Dawn for teaching him so much of what he now knows. At just over two years old, Miss Dawn knew that Jordan was ready to be potty trained. Sure if he wasn't completely potty trained in about one week. He has learned so many things including his alphabet, counting, writing, spelling, colors, weather, calendar and so much more. Some of the weekly activities planned are playing outside, Spanish lessons, music classes, exercising, and karate, as well as visits from policemen, the fire department, and the library bus. She plans frequent field trips such as the jump zone, grocery store visits, pumpkin patches, storyville and lots more where she puts forth the effort to always include the parents. The many daily activities and projects sent home are simply amazing. Miss Dawn has structured TU to be a preschool and similar to a regular school day with breakfast, lunch and snacks, naptime and daily activities. Projects, artwork and learning worksheets are sent home on a daily basis with homework two days a week.
Miss Dawn is an incredible person; she is a loving, energetic, friendly and patient individual. While Jordan is more than ready to begin kindergarten this fall and we are so excited to start a new chapter of his life, we will miss Miss Dawn, her helpers, and his amazing TU friends greatly. We feel extremely fortunate, blessed and thankful that our son has been given the opportunity to be a special part of TU.
.: Melinda & Joey Salkeld, Jordan's parents :.
child care, childcare, daycare, day care, center, Owings Mills, 21117, Reisterstown, preschool, licensed, Maryland, preK, pre-K, toddler, school, center, family, family childcare, home, family child care, family day care, family daycare, learning center, child care, childcare, daycare, day care, center child care, childcare, daycare, day care, center, Owings Mills, 21117, Reisterstown, preschool, licensed, Maryland, preK, pre-K, toddler, school, center, family, family childcare, home, family child care, family day care, family daycare, learning center, child care, childcare, daycare, day care, center child care, childcare, daycare, day care, center, Owings Mills, 21117, Reisterstown, preschool, licensed, Maryland, preK, pre-K, toddler, school, center, family, family childcare, home, family child care, family day care, family daycare, learning center, child care, childcare, daycare, day care, center child care, childcare, daycare, day care, center, Owings Mills, 21117, Reisterstown, preschool, licensed, Maryland, preK, pre-K, toddler, school, center, family, family childcare, home, family child care, family day care, family daycare, learning center, child care, childcare, daycare, day care, center child care, childcare, daycare, day care, center, Owings Mills, 21117, Reisterstown, preschool, licensed, Maryland, preK, pre-K, toddler, school, center, family, family childcare, home, family child care, family day care, family daycare, learning center, child care, childcare, daycare, day care, center child care, childcare, daycare, day care, center, Owings Mills, 21117, Reisterstown, preschool, licensed, Maryland, preK, pre-K, toddler, school, center, family, family childcare, home, family child care, family day care, family daycare,learning center, child care, childcare, daycare, day care, center child care, childcare, daycare, day care, center, Owings Mills, 21117, Reisterstown, preschool, licensed, Maryland, preK, pre-K, toddler, school, center, family, family childcare, home, family child care, family day care, family daycare, learning center, child care, childcare, daycare, day care, center, child care, childcare, daycare, day care, center, Owings Mills, 21117, Reisterstown, preschool, licensed, Maryland, preK, pre-K, toddler, school, center, family, family childcare, home, family child care, family day care, family daycare,learning center, child care, childcare, daycare, day care, center, child care, childcare, daycare, day care, center, Owings Mills, 21117, Reisterstown, preschool, licensed, Maryland, preK, pre-K, toddler, school, center, family, family childcare, home, family child care, family day care, family daycare,learning center, child care, childcare, daycare, day care, center, child care, childcare, daycare, day care, center, Owings Mills, 21117, Reisterstown, preschool, licensed, Maryland, preK, pre-K, toddler, school, center, family, family childcare, home, family child care, family day care, family daycare, learning center, child care, childcare, daycare, day care, center, child care, childcare, daycare, day care, center, Owings Mills, 21117, Reisterstown, preschool, licensed, Maryland, preK, pre-K, toddler, school, center, family, family childcare, home, family child care, family day care, family daycare,learning center, child care, childcare, daycare, day care, center, child care, childcare, daycare, day care, center, Owings Mills, 21117, Reisterstown, preschool, licensed, Maryland, preK, pre-K, toddler, school, center, family, family childcare, home, family child care, family day care, family daycare,learning center, child care, childcare, daycare, day care, center, child care, childcare, daycare, day care, center, Owings Mills, 21117, Reisterstown, preschool, licensed, Maryland, preK, pre-K, toddler, school, center, family, family childcare, home, family child care, family day care, family daycare, learning center, child care, childcare, daycare, day care, center, child care, childcare, daycare, day care, center, Owings Mills, 21117, Reisterstown, preschool, licensed, Maryland, preK, pre-K, toddler, school, center, family, family childcare, home, family child care, family day care, family daycare, learning center, child care, childcare, daycare, day care, center, child care, childcare, daycare, day care, center, Owings Mills, 21117, Reisterstown, preschool, licensed, Maryland, preK, pre-K, toddler, school, center, family, family childcare, home, family child care, family day care, family daycare, learning center, child care, childcare, daycare, day care, center, child care, childcare, daycare, day care, center, Owings Mills, 21117, Reisterstown, preschool, licensed, Maryland, preK, pre-K, toddler, school, center, family, family childcare, home, family child care, family day care, family daycare, learning center, child care, childcare, daycare, day care, center, child care, childcare, daycare, day care, center, Owings Mills, 21117, Reisterstown, preschool, licensed, Maryland, preK, pre-K, toddler, school, center, family, family childcare, home, family child care, family day care, family daycare, learning center, child care, childcare, daycare, day care, center, child care, childcare, daycare, day care, center, Owings Mills, 21117, Reisterstown, preschool, licensed, Maryland, preK, pre-K, toddler, school, center, family, family childcare, home, family child care, family day care, family daycare, learning center, child care, childcare, daycare, day care, center, child care, childcare, daycare, day care, center, Owings Mills, 21117, Reisterstown, preschool, licensed, Maryland, preK, pre-K, toddler, school, center, family, family childcare, home, family child care, family day care, family daycare, learning center, child care, childcare, daycare, day care, center, child care, childcare, daycare, day care, center, Owings Mills, 21117, Reisterstown, preschool, licensed, Maryland, preK, pre-K, toddler, school, center, family, family childcare, home, family child care, family day care, family daycare, learning center, child care, childcare, daycare, day care, center, child care, childcare, daycare, day care, center, Owings Mills, 21117, Reisterstown, preschool, licensed, Maryland, preK, pre-K, toddler, school, center, family, family childcare, home, family child care, family day care, family daycare, learning center, child care, childcare, daycare, day care, center, child care, childcare, daycare, day care, center, Owings Mills, 21117, Reisterstown, preschool, licensed, Maryland, preK, pre-K, toddler, school, center, family, family childcare, home, family child care, family day care, family daycare, learning center, child care, childcare, daycare, day care, center, child care, childcare, daycare, day care, center, Owings Mills, 21117, Reisterstown, preschool, licensed, Maryland, preK, pre-K, toddler, school, center, family, family childcare, home, family child care, family day care, family daycare, learning center, child care, childcare, daycare, day care, center, child care, childcare, daycare, day care, center, Owings Mills, 21117, Reisterstown, preschool, licensed, Maryland, preK, pre-K, toddler, school, center, family, family childcare, home, family child care, family day care, family daycare, learning center, child care, childcare, daycare, day care, center, child care, childcare, daycare, day care, center, Owings Mills, 21117, Reisterstown, preschool, licensed, Maryland, preK, pre-K, toddler, school, center, family, family childcare, home, family child care, family day care, family daycare, learning center, child care, childcare, daycare, day care, center, child care, childcare, daycare, day care, center, Owings Mills, 21117, Reisterstown, preschool, licensed, Maryland, preK, pre-K, toddler, school, center, family, family childcare, home, family child care, family day care, family daycare, learning center, child care, childcare, daycare, day care, center, child care, childcare, daycare, day care, center, Owings Mills, 21117, Reisterstown, preschool, licensed, Maryland, preK, pre-K, toddler, school, center, family, family childcare, home, family child care, family day care, family daycare, learning center, child care, childcare, daycare, day care, center, child care, childcare, daycare, day care, center, Owings Mills, 21117, Reisterstown, preschool, licensed, Maryland, preK, pre-K, toddler, school, center, family, family childcare, home, family child care, family day care, family daycare, learning center, child care, childcare, daycare, day care, center, child care, childcare, daycare, day care, center, Owings Mills, 21117, Reisterstown, preschool, licensed, Maryland, preK, pre-K, toddler, school, center, family, family childcare, home, family child care, family day care, family daycare, learning center, child care, childcare, daycare, day care, center,
© Toddler University (TU), 2011 - 2021. All rights reserved. Site designed by Designs By Hollee