PHOTO TOUR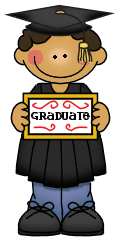 INSIDE ENVIORMENT
click on each picture for a larger view
Toddler University is equipped with the latest educational materials, technology, and best practices in early childhood care and education.
We have a huge, bright, and colorful learning center in a warm and cozy home environment
We have lots of floor space to have circle time, read books, talk about the weather, puzzles, play with trains, games, build houses, play music, dress-up, have pretend play, cook, play Barbies, and use our imagination!!

OUTSIDE PLAY

We have so many toys from which to choose...



SPECIAL GUESTS
FIELD TRIPS
HOLIDAYS
"Friends, Friends 1,2,3. I have all my friends with me."
child care, childcare, daycare, day care, center, Owings Mills, 21117, Reisterstown, preschool, licensed, Maryland, preK, pre-K, toddler, school, center, family, family childcare, home, family child care, family day care, family daycare, learning center, child care, childcare, daycare, day care, center child care, childcare, daycare, day care, center, Owings Mills, 21117, Reisterstown, preschool, licensed, Maryland, preK, pre-K, toddler, school, center, family, family childcare, home, family child care, family day care, family daycare, learning center, child care, childcare, daycare, day care, center child care, childcare, daycare, day care, center, Owings Mills, 21117, Reisterstown, preschool, licensed, Maryland, preK, pre-K, toddler, school, center, family, family childcare, home, family child care, family day care, family daycare, learning center, child care, childcare, daycare, day care, center child care, childcare, daycare, day care, center, Owings Mills, 21117, Reisterstown, preschool, licensed, Maryland, preK, pre-K, toddler, school, center, family, family childcare, home, family child care, family day care, family daycare, learning center, child care, childcare, daycare, day care, center child care, childcare, daycare, day care, center, Owings Mills, 21117, Reisterstown, preschool, licensed, Maryland, preK, pre-K, toddler, school, center, family, family childcare, home, family child care, family day care, family daycare, learning center, child care, childcare, daycare, day care, center child care, childcare, daycare, day care, center, Owings Mills, 21117, Reisterstown, preschool, licensed, Maryland, preK, pre-K, toddler, school, center, family, family childcare, home, family child care, family day care, family daycare,learning center, child care, childcare, daycare, day care, center child care, childcare, daycare, day care, center, Owings Mills, 21117, Reisterstown, preschool, licensed, Maryland, preK, pre-K, toddler, school, center, family, family childcare, home, family child care, family day care, family daycare, learning center, child care, childcare, daycare, day care, center, child care, childcare, daycare, day care, center, Owings Mills, 21117, Reisterstown, preschool, licensed, Maryland, preK, pre-K, toddler, school, center, family, family childcare, home, family child care, family day care, family daycare,learning center, child care, childcare, daycare, day care, center, child care, childcare, daycare, day care, center, Owings Mills, 21117, Reisterstown, preschool, licensed, Maryland, preK, pre-K, toddler, school, center, family, family childcare, home, family child care, family day care, family daycare,learning center, child care, childcare, daycare, day care, center, child care, childcare, daycare, day care, center, Owings Mills, 21117, Reisterstown, preschool, licensed, Maryland, preK, pre-K, toddler, school, center, family, family childcare, home, family child care, family day care, family daycare, learning center, child care, childcare, daycare, day care, center, child care, childcare, daycare, day care, center, Owings Mills, 21117, Reisterstown, preschool, licensed, Maryland, preK, pre-K, toddler, school, center, family, family childcare, home, family child care, family day care, family daycare,learning center, child care, childcare, daycare, day care, center, child care, childcare, daycare, day care, center, Owings Mills, 21117, Reisterstown, preschool, licensed, Maryland, preK, pre-K, toddler, school, center, family, family childcare, home, family child care, family day care, family daycare,learning center, child care, childcare, daycare, day care, center, child care, childcare, daycare, day care, center, Owings Mills, 21117, Reisterstown, preschool, licensed, Maryland, preK, pre-K, toddler, school, center, family, family childcare, home, family child care, family day care, family daycare, learning center, child care, childcare, daycare, day care, center, child care, childcare, daycare, day care, center, Owings Mills, 21117, Reisterstown, preschool, licensed, Maryland, preK, pre-K, toddler, school, center, family, family childcare, home, family child care, family day care, family daycare, learning center, child care, childcare, daycare, day care, center, child care, childcare, daycare, day care, center, Owings Mills, 21117, Reisterstown, preschool, licensed, Maryland, preK, pre-K, toddler, school, center, family, family childcare, home, family child care, family day care, family daycare, learning center, child care, childcare, daycare, day care, center, child care, childcare, daycare, day care, center, Owings Mills, 21117, Reisterstown, preschool, licensed, Maryland, preK, pre-K, toddler, school, center, family, family childcare, home, family child care, family day care, family daycare, learning center, child care, childcare, daycare, day care, center, child care, childcare, daycare, day care, center, Owings Mills, 21117, Reisterstown, preschool, licensed, Maryland, preK, pre-K, toddler, school, center, family, family childcare, home, family child care, family day care, family daycare, learning center, child care, childcare, daycare, day care, center, child care, childcare, daycare, day care, center, Owings Mills, 21117, Reisterstown, preschool, licensed, Maryland, preK, pre-K, toddler, school, center, family, family childcare, home, family child care, family day care, family daycare, learning center, child care, childcare, daycare, day care, center, child care, childcare, daycare, day care, center, Owings Mills, 21117, Reisterstown, preschool, licensed, Maryland, preK, pre-K, toddler, school, center, family, family childcare, home, family child care, family day care, family daycare, learning center, child care, childcare, daycare, day care, center, child care, childcare, daycare, day care, center, Owings Mills, 21117, Reisterstown, preschool, licensed, Maryland, preK, pre-K, toddler, school, center, family, family childcare, home, family child care, family day care, family daycare, learning center, child care, childcare, daycare, day care, center, child care, childcare, daycare, day care, center, Owings Mills, 21117, Reisterstown, preschool, licensed, Maryland, preK, pre-K, toddler, school, center, family, family childcare, home, family child care, family day care, family daycare, learning center, child care, childcare, daycare, day care, center, child care, childcare, daycare, day care, center, Owings Mills, 21117, Reisterstown, preschool, licensed, Maryland, preK, pre-K, toddler, school, center, family, family childcare, home, family child care, family day care, family daycare, learning center, child care, childcare, daycare, day care, center, child care, childcare, daycare, day care, center, Owings Mills, 21117, Reisterstown, preschool, licensed, Maryland, preK, pre-K, toddler, school, center, family, family childcare, home, family child care, family day care, family daycare, learning center, child care, childcare, daycare, day care, center, child care, childcare, daycare, day care, center, Owings Mills, 21117, Reisterstown, preschool, licensed, Maryland, preK, pre-K, toddler, school, center, family, family childcare, home, family child care, family day care, family daycare, learning center, child care, childcare, daycare, day care, center, child care, childcare, daycare, day care, center, Owings Mills, 21117, Reisterstown, preschool, licensed, Maryland, preK, pre-K, toddler, school, center, family, family childcare, home, family child care, family day care, family daycare, learning center, child care, childcare, daycare, day care, center, child care, childcare, daycare, day care, center, Owings Mills, 21117, Reisterstown, preschool, licensed, Maryland, preK, pre-K, toddler, school, center, family, family childcare, home, family child care, family day care, family daycare, learning center, child care, childcare, daycare, day care, center, child care, childcare, daycare, day care, center, Owings Mills, 21117, Reisterstown, preschool, licensed, Maryland, preK, pre-K, toddler, school, center, family, family childcare, home, family child care, family day care, family daycare, learning center, child care, childcare, daycare, day care, center, child care, childcare, daycare, day care, center, Owings Mills, 21117, Reisterstown, preschool, licensed, Maryland, preK, pre-K, toddler, school, center, family, family childcare, home, family child care, family day care, family daycare, learning center, child care, childcare, daycare, day care, center, child care, childcare, daycare, day care, center, Owings Mills, 21117, Reisterstown, preschool, licensed, Maryland, preK, pre-K, toddler, school, center, family, family childcare, home, family child care, family day care, family daycare, learning center, child care, childcare, daycare, day care, center,
© Toddler University (TU), 2011 - 2023. All rights reserved. Site designed by Designs By Hollee